Green Tea & Digital Assets Weekly Round Up (July 10, 2022)
A weekly newsletter on actionable digital asset market insights and practical observations with a smidgen of greentea 🍵 insights
🎥🔥 My Youtube Content 🎥🔥
Subscribe 🙏🏼
📖 Book of the Month 📖
This month lets mix it up a bit with The Smartest Guys in the Room by Bethany McLean. I am excited to read this book which details to rise and fall of energy giant Enron. If you are reading along or listening drop me a note on Twitter or email!
Listen to: The Smartest Guys in the Room For Free with Audible. Link
💭✍🏼 Food For Thought 💭 ✍🏼
Not crypto related but a generational defining event. Prayers to the people of Japan during these crazy times - Link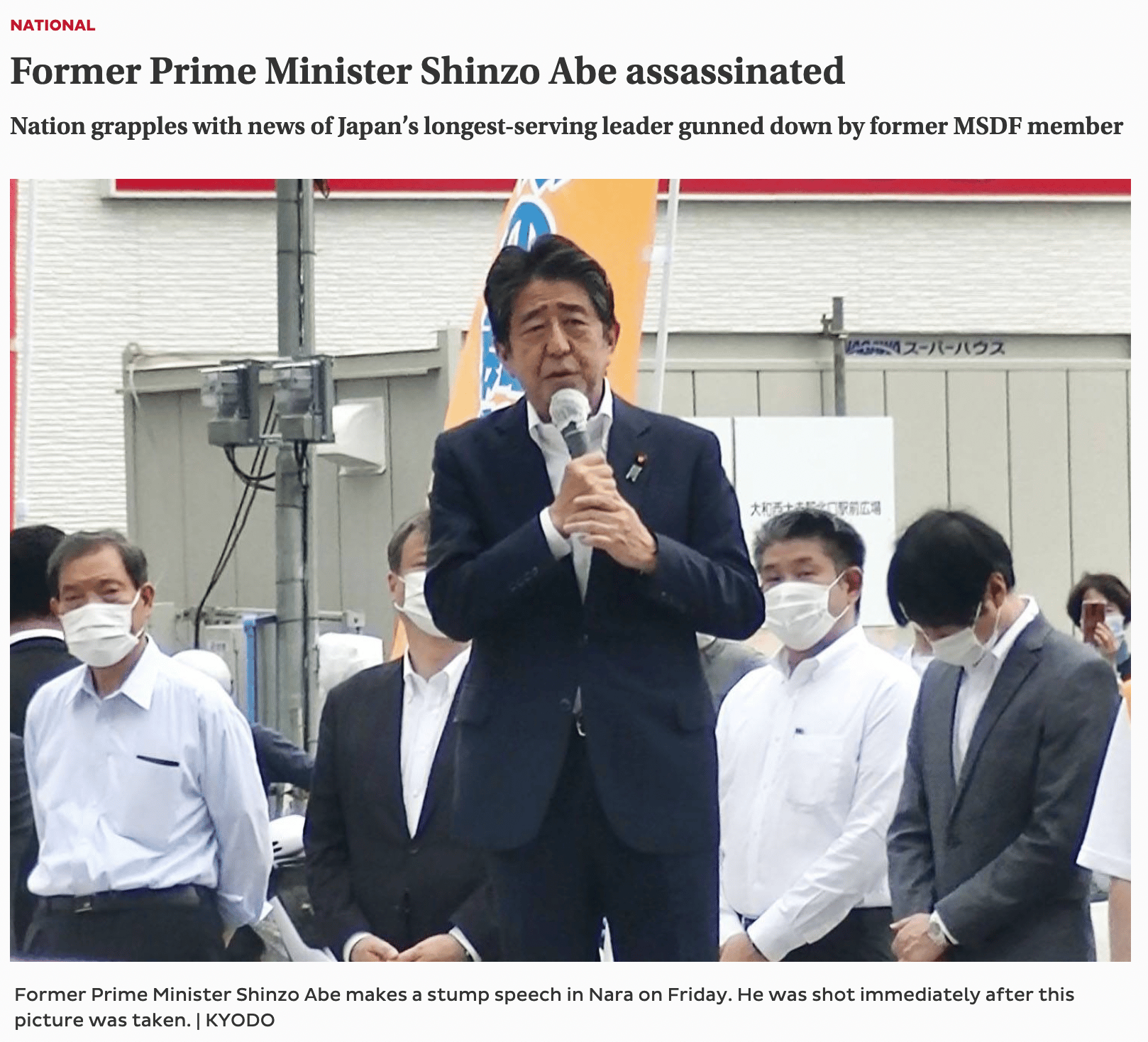 It appears that Black Americans higher level of participation may impact them more as Crypto tanks (the Fed giveth, taketh away)- Link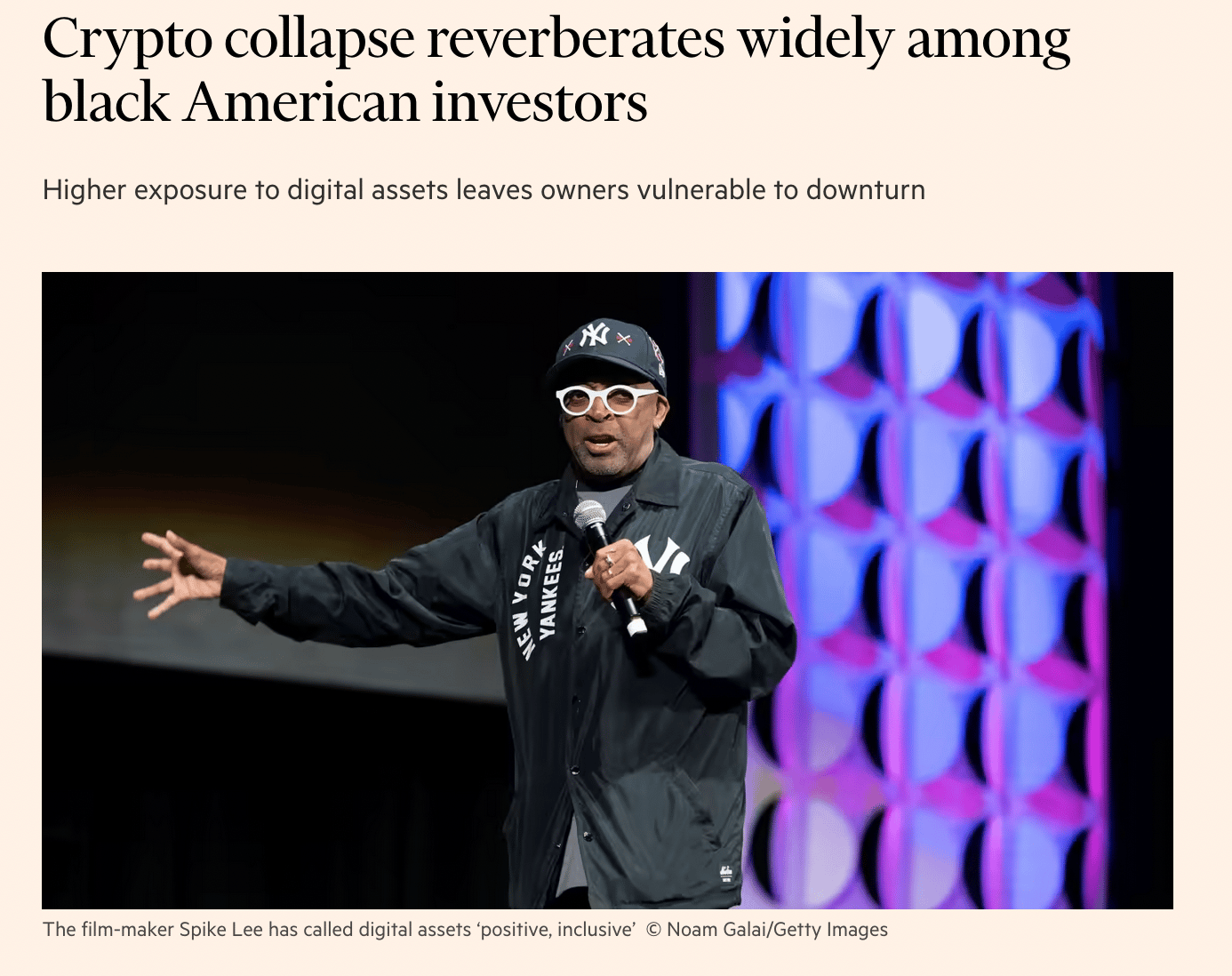 Another one bites the dusk - Link
Ethereum's Merge is moving according to plan (you can watch/listen to the developer call below) - Link
💸 Companies and Deals I am Watching Closely 💸
1. BlockFi, FTX Agree to New Credit Deal and Acquisition Terms - Link
2. CoinShares completed its acquisition of Napoleon Asset Management, a crypto focused asset manager. CoinShares had been waiting for French regulatory approval since agreeing to acquire the business in December of 2021 - Link
3. MoHash, an emerging market credit DeFi protocol, raised $6 million from Sequoia India, Quona Capital and others - Link
📖 Quote of the Week 📖:
"If you wish to be a success in the world, promise everything, deliver nothing."
— Napoleon Bonaparte
📰 This Weeks Most Interesting Digital Asset News 📰:
1.    Coinbase Denies Selling Customer Data to US Federal Agencies - Link
2.    VAULD closes withdrawals, undergoing debt restructuring  - Link
3.    States Halt Plans to Accept Bitcoin for Tax Payments as Prices Crash - Link
4.    US Gov bans owners of crypto from working on Fed Crypto Policy - Link
5.    Immutable X Will Allow Ether-to-Dollar Withdrawals using payment provider Moonpay - Link
6.    Banking Circle to put USDC stablecoins onto its payment rails: A key step in democratizing global finance - Link
📈 Top 10 Market Movements by Market Cap over the last 7 days 📉:
Bitcoin: Price OHLC
You can see above that Bitcoin has not broken above the $48k amount in 2022. We had a slight bounce this week that you can see above. I reiterate--I continue to remain bearish but I am keeping an eye Bitcoin and I think I will be moving my time horizon out to the end of 2022. What I am really looking for is some evidence of a monetary policy shift from the Fed but we are not there yet and it looks increasingly like we may not get there in 2022. We could see Bitcoin back at its March 2020 lows --in my humble opinion.
Bitcoin: HODL Wave
The chart shows the bundle of all active supply age bands for Bitcoin, aka HODL waves. Each colored band shows the percentage of Bitcoin in existence that was last moved within the time period denoted in the legend.  We still have more to go. I personally still think BTC will go back toward $15,000 $5,000 and potentially back to the March 2020 lows. Keep you eye on all the various corporate developments this coming week from earnings to economic data and then the Federal Reserve's decision on rate hikes on 27 July 2022--capping it off w/ US GDP numbers on 28 July 2022. The next few weeks will be very interesting--buckle up!
Bitcoin: Net Realized Profit/Loss Ratio
Net Realized Profit/Loss Ratio is the ratio between realized profit and realized loss. As you can see above the majority that have sold as at a loss on a "net" basis on the lows this prior week. As you can see above the realized losses on increasing but not at the lows of January. The losses are starting to hurt even long time hodlers at this point as we are current in the $19,000 range but it's not showing on the chart above. If we breach $15,800 or so this would be the number roughly before BTC really took off in the last months of 2020.
Ethereum: Price OHLC
OHLC is the Open, High, Low and Close price. ETH is now clearly down just like Bitcoin above and you can see here it is way off the highs of the prior weeks and also down the the year of 2022. I think the pending switch the ETH2 will bring significant downward sell pressure as people exit post ETH2 merge lockup. I know the merge is coming but I personally think we see ETH back around $500 for a spell.
USD Coin: Circulating Supply
USDC continues its trend with a small drop in circulating supply this week with a clear movement in the direction of use. It seems the market is speaking at least from a US KYC perspective that people (in spite of what they say about decentralization) want a single counter-party that can be trusted to hold the peg to cash. Lets see how this plays out over time.
Total Value Locked (USD) in DeFI
TVL is flat this week but still in a downward trend
As a reminder TVL means "Total Value Locked". This refers to people taking ETH based tokens or other tokens and "locking" them in DeFI protocols to lend, generate yields and otherwise earn excess returns.
Products I Personally Use and Support
Green Tea Tidbits:
The scientific name for green tea is Camellia Sinensis.
Disclaimer:
This Newsletter does not provide, and no portion of this content purports to be, individualized or specific investment advice and I do not provide investment advice.  All information provided herein is general in nature and is made without regard to individual levels of sophistication or investment experience, investment preferences, objectives or risk parameters and without regard to the suitability of the content for individuals or entities who may access it.
No information provided herein, should be construed as an offer to sell, or a solicitation of an offer to buy any security or investment vehicle, nor should it be construed as tailored or specific to you, or any reader or consumer thereof. You understand and agree that the content does not constitute specific recommendations of any particular investment, security, portfolio, transaction or strategy, nor does it recommend any specific course of action is suitable for any specific person or entity or group of persons or entities.
The content herein is based upon information from sources believed to be reliable and I am  not responsible for errors, inaccuracies or omissions of information; nor is it responsible for the accuracy or authenticity of the information upon which I rely. For informational purposes only. Do your own research.
Some products or services on this newsletter may have affiliate links. This means that I may earn a commission if you click through the link and make a purchase and/or subscribe. I will only provide links to products or services that I genuinely like, use and support.